You can sell your Macbook by following the below instructions.
Select your MacBook model
Select Your MacBook Screen Size
Select the Year of Release (to Find out please refer the Image below)
Select hard disk, Ram & Processor
Finally select the physical & Functional Condition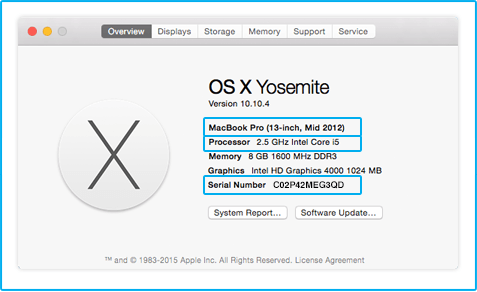 To find the inforamtion shown in the image please follow the below steps.
Click the 'Apple' icon in the toolbar.
Click the 'About this Mac'.
Please note: if you are using OSX Mavericks or earlier you will need to click 'more info' to view your system's details.
Apple Mac won't turn on? You can find your Mac's serial number printed on the outside of your Mac, on the original packaging or on your receipt (printed or electronic). Once you have your serial number, enter it into our Val Engine for an instant price!